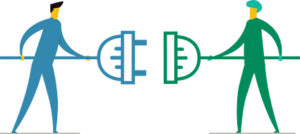 Hospitalist Prabhbir Singh, MD, was the chief hospitalist with Sound Physicians at 62-bed Sutter Amador Hospital in Jackson, Calif., several years ago when in came a 55-year-old man with a serious problem: gangrenous cholecystitis, inflammation of the gallbladder in which the gallbladder tissue is starting to die.
Time was critical. He needed surgery right away to remove his gallbladder. But for that, he needed a surgeon.
"There was a surgeon on call, but the surgeon was not picking up the phone," Dr. Singh says. "I'm scratching my head. Why is the surgeon not calling back? Where is the surgeon? Did the pager get lost? What if the patient has a bad outcome?"
Eventually, Dr. Singh had to give up on the on-call surgeon, and the patient was flown to a hospital 45 miles away in downtown Sacramento. His surgery had been delayed for almost 12 hours.
The man lived largely due to good luck, Dr. Singh says. The unresponsive surgeon had disciplinary proceedings started against his license but retired rather than face the consequences.
Today, hospitalists at Sutter Amador no longer have to anxiously wait for those responses to emergency pages. It's one of many hospitals that have turned to a "surgicalist" model, with a surgeon always on hand at the hospital. Surgicalists perform both emergency procedures and procedures that are tied to a hospital admission, without which a patient can't be discharged. Although it is growing in popularity, the model is still only seen in a small fraction of hospitals.
The model is widely supported by hospitalists because it brings several advantages, mainly a greater availability of the surgeon for consult.
"We don't have to hunt them down, trying to call their office, trying to see if they're available to call back," says Dr. Singh, who is now also the chair of medical staff performance at Sutter Amador and adds that the change has helped with his job satisfaction.
A Clear Delineation
Arrangements between hospitalists and surgicalists vary depending on the hospital, but there typically are clearly delineated criteria on who cares for whom, with the more urgent surgical cases tending to fall under the surgicalists' care and those with less urgent problems, even though surgery might be involved, tending to go to hospitalists.
When a surgery-related question or the need for actual surgery arises, the model calls for a quick response time from the surgicalist. Hospitalists and surgicalists collaborate on ways to reduce length of stay and prevent readmissions since they share the same institutional goals. Hospitalists are also more in tune with the needs of the surgeons, for instance, not feeding a patient who is going to need quick surgery and not administering blood thinners when a surgery is imminent unless there's an overriding reason not to do so.
One advantage of this collaboration is that a hospitalist working alongside a surgicalist can get extra surgery-related guidance even when surgery probably isn't needed, says John Nelson, MD, MHM, a hospitalist at Overlake Medical Center in Bellevue, Wash., a hospitalist management consultant, and a past president of SHM.
"Maybe the opinion of a general surgeon could be useful, but maybe I can get along without it because the general surgeons are busy. It's going to be hard for them to find time to see this patient, and they're not going to be very interested in it," he says. "But if instead I have a surgical hospitalist who's there all day, it's much less of a bother for them to come by and take a look at my patient."